Therapy
Spotlight on our team - Andi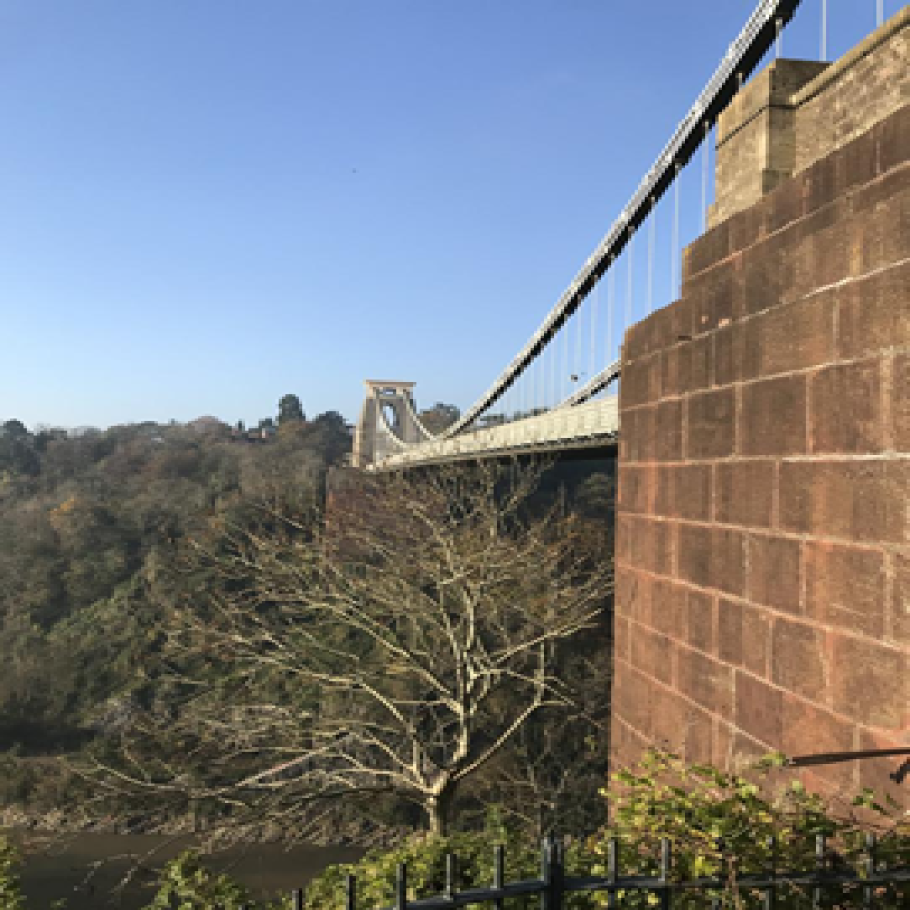 A North Midlander at heart, I moved to Bristol in 2018 in search for 'city life': I was certainly not let down. Bristol is a fantastic city: creative, friendly, diverse, cultural, open-minded – what more could I ask for!
The challenge, then, came in the form of lockdown. Although this has slowed me down (a bit) in my city explorations it has certainly not stopped me - although now this is mostly done online!
When I can, I enjoy visiting art galleries and attending art workshops, cooking, being with nature, animals, keeping fit and – let's not forget – socialising with friends! Yet as this new reality forms I am enjoying finding new ways to fill the social voids: online art workshops, online gallery tours, pub quizzes through zoon and photography. I really appreciate autumn as a season and all the transitions going on within nature.

Walking, for me, brings me closer to nature in these challenging times and – being newish to the city – I am still fascinated with the Clifton Suspension Bridge.
I find all these activities and emotional outlets are really important for my mental and physical wellbeing but I am wondering:
What do you do to look after you?
How do you recharge?
How can you start to find ways to include activities that help you recharge?
Remember to be kind to yourself and others'
Take care
Andi