Therapy
Spotlight on our team - Pauls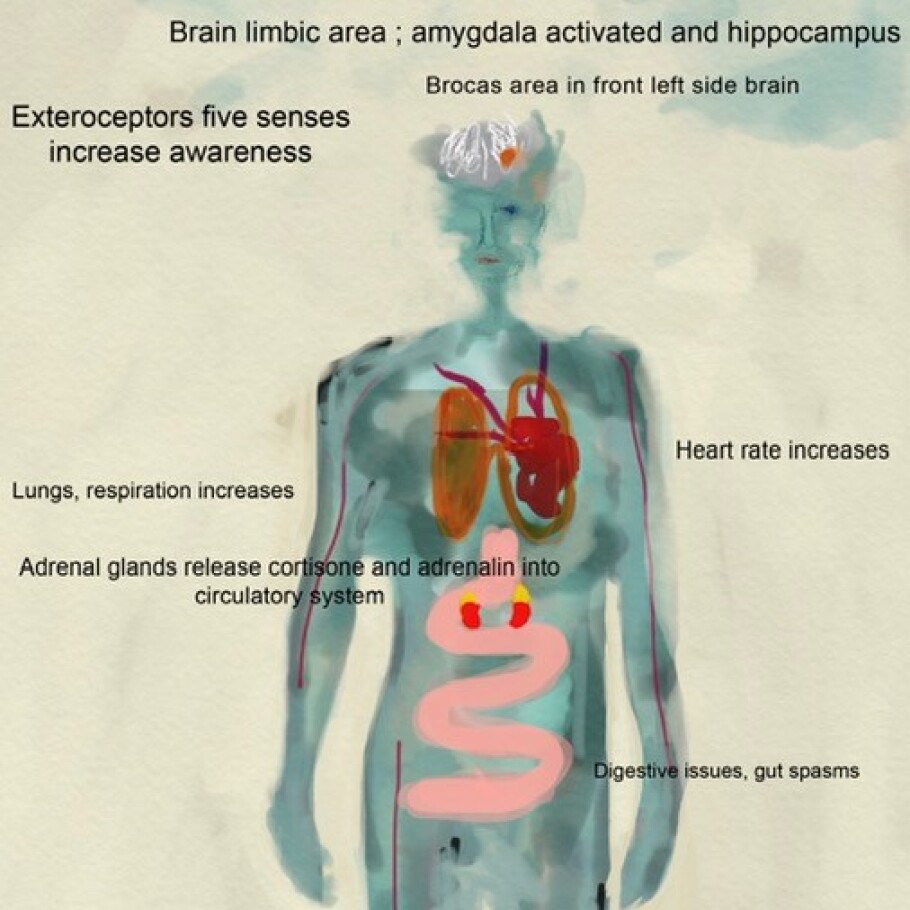 What it is to be human - demystifying the therapeutic process
My take on therapy is that choosing to have therapy is more than just being aware of 'mental health', it is acknowledging what it is to be human… that life is at times difficult and challenging. To support ourselves is to take care of Self and be responsible. Yes, it can also be a brave thing to do, trying something different than our normal way of coping. Yet we can often get stuck in a circular way of life doing the same thing each day and forgetting to take the time to really look after and take care of our full health. It can be easy to slip into a robotic manner where we end up disconnected inside and externally. We are thus not fully engaged within or present in our connection when relating with others.
After the recent period of various lockdowns, some have started to take stock and reflect with existential thoughts creeping in. How then to bring about change or learn to be in a more emotionally healthy and resilient way when life presents us with difficulties?
Going to therapy can be the chance to take action and talk through with another about the issues that can at times preoccupy our mind and prevent us from being fully alive and in the moment.
So, what stops some people from taking action and trying therapy. Aside from old stigmas attached, there is some mystery about the therapeutic process and not knowing what it fully entails. Perhaps inaccurate portrayal on screen and media creates fear and anxiety about what might happen and prevents people from reaching out.
A little about me
To help navigate this I have written a little about myself with some information on my approach to therapy.
I have always liked learning about the human mind and our biology from initially studying physiology massage and natural essential oils to mentoring others in using creative expression to aid well-being. Eventually I decided to train in psychotherapy.
I started my training in more classical modalities such as psychodynamic therapy, yet I personally felt it was not the complete picture of what I was looking for. I wanted to know more.
I did an additional training in integrative humanistic relational concepts with Gestalt leaning. Gestalt therapy focuses around the present and the now instead of worrying about the past and the future. My approach includes working with the body and mind in bringing healing and awareness to Self. It offers a path to healing for many including those individuals who have experienced cumulative stress or trauma in their lives.
I hope that explaining some of these elements and ways of working therapeutically will help a little in demystifying the process, and in seeing therapy more than just a thing to do when mental health is at a crisis point. The whole therapy process can offer a wider lens to understanding and living life, to care for the whole-self; mind-body.
The therapy process offers a wider lens to understanding and living life
There is increasing public discussion on neuroscience and neurobiology and on how the brain and body speak to each other; how our sensory circuits and autonomic system affects us. The illustration above is a diagram I did to represent all these interconnections in our body. 'The Body Keeps the Score' by Bessel van der Kolk and 'The Body Remembers' by Babette Rothschild are both great books that describe the interconnections well.
I aim to help clients join the dots together through an awareness of all that they are experiencing including the 'felt-self'. This will help people whether they suffer from depression or anxiety or want to be more content in life yet feel stuck in circular ways of thinking. The therapy process helps those who do not know how to change or make the right decision yet are faced with wanting a new direction in life. The relational therapy offers a path to healing also from past relationships that have left people feeling 'burnt' and afraid to trust and be open again.
The Gestalt element that I integrate is beneficial for those who struggle to access their emotional landscape. Some people find it hard to access and be with their feelings and they go to the thinking mind rather than using other senses to guide them or help them manage life into a more content place. Today's lifestyles have set us up to be distracted from painful or negative thoughts. Yet chasing constant distraction can be energy draining and will stop us from 'just being' and listening fully to what is going on within ourselves.
My therapy work is guided by the safe - steady - stable elements of contemporary trauma informed research. This has shown that tuning into the 'felt sense' in the now can help us untangle and process what can for some be overwhelming thoughts and emotions.
Helping people to be more in contact with Self and others
The Gestalt aspect I integrate is about helping people be more in contact with Self and others within a greater awareness of the now and of the moment. This aspect, together with talking therapy and with using creativity, can build growth, excitement and aliveness in 'just being'. The aim is to live more in synchronicity, be with our intuition, and to have mind-body awareness which will help us see and feel a wider picture to our life and living.
Incorporating creative elements to help mind-body connections
In addition to the talking therapy there are other methods I can access when needed and if a client wants to try other ways of working. These methods incorporate observation, creative elements, sensory objects, visualization, and imagination. I can also incorporate slow physical movement that help us get in touch with our nervous system, how our skin and muscles feel and how this is connected to certain emotions and thoughts. Our limbic fear circuit is hugely linked to our physical self, causing adrenalin release, fast heart beating, and sweating which can get triggered accidentally in our day-to-day life without us being fully aware that this is happening. I can also use breathing techniques to support the process of being back in-tune with Self and being with own mind-body connection.
I am a therapeutic conduit
What the clients want and need will be the starting point in therapy. They are the expert in their own lived experience. In the humanistic integrative relational way, I am a therapeutic conduit. This style of therapy is more than just being with the struggles and dilemmas, it offers a space to open up, be curious and see the possibilities ahead of a more expansive, embodied and enlivened life.
I work within the ethical framework of UKCP/HIPC. I have had a total of 7 years of psychotherapy training. I have just finished an adv.dip /masters level in Integrative Therapy and I am now in the post-completion independent stages of this additional training.