LGBTQ+ News and views
#ProudToBeCounted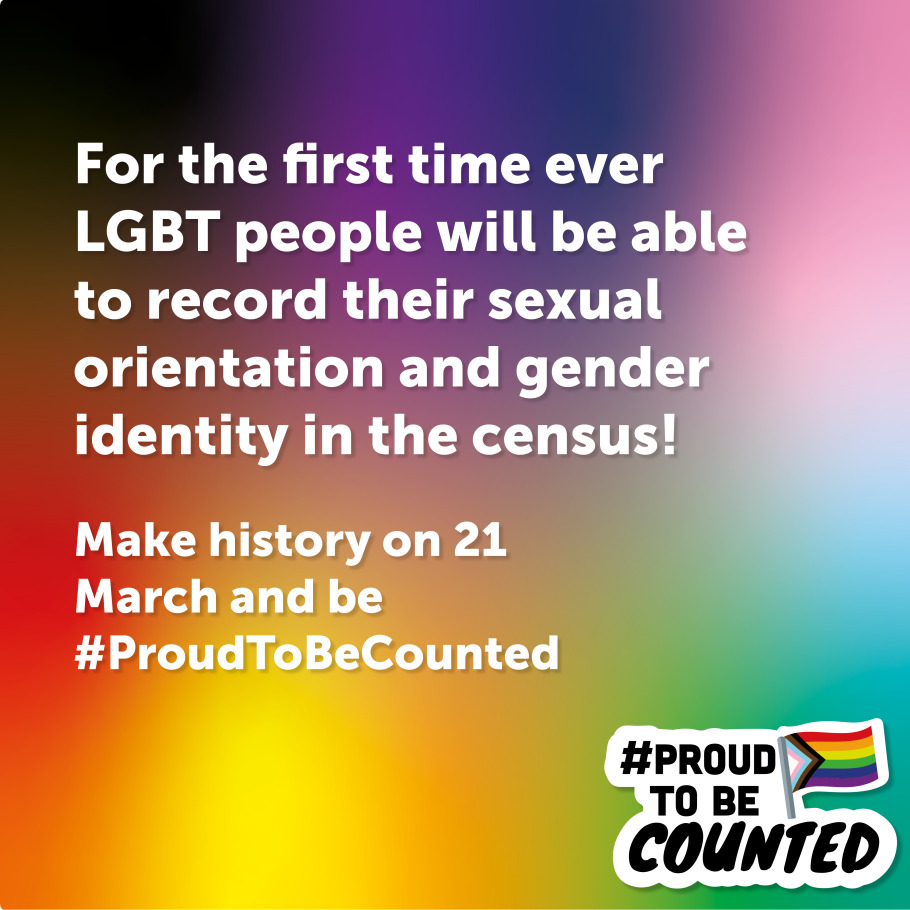 The 2021 CENSUS in England and Wales will record LGBTQ+ people for the first time.
The Census will include voluntary questions about sexual orientation and gender identity for the first time. This will impact Government policies, and support for LGBTQ+ people from other public bodies and services. This page of the LGBT Foundation explains in more details how more data on the LGBTQ+ community will help in reducing LGBTQ+ inequalities.
Usually, the census is completed on a household basis. If you would like to complete the census separately from the people you live with, you can request an individual census with a separate census code. This could be useful if for example you have not come out to your family or household yet.
This guidance video at #ProudToBeCounted will show you how to get an individual response census code.
This is your once in a decade opportunity to be counted! Do not waste it! Make history by responding to the Census on 21st March!