LGBTQ+ News and views
Lesbian Visibility Day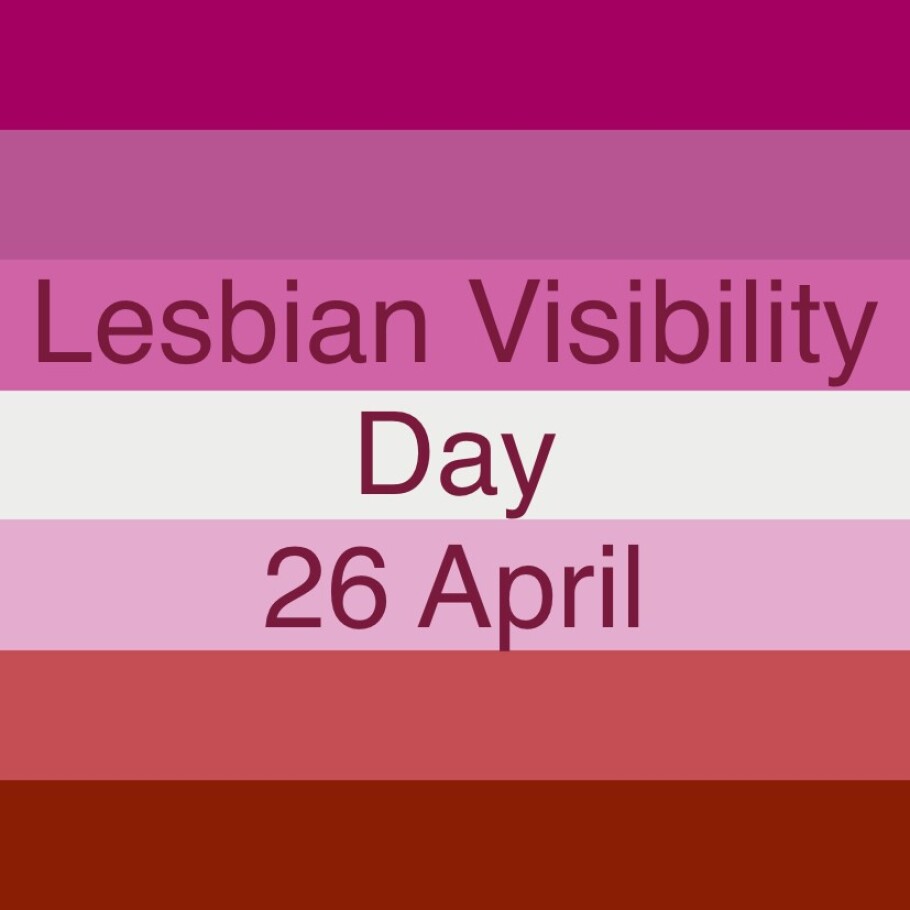 "I am a girl. I love a girl. And I am okay with that."
The Lesbian Visibility Day is on 26 April. There has been a Lesbian Visibility Day since 2008.
We want to reach out to all women who self-define as lesbian, and express solidarity with all other women in the LGBTQI+ community and with those who may not be so certain of their sexuality.
Pride in London 2018 undertook a survey which showed that 'Lesbian respondents to the survey (74%) are less likely than gay men (86%) to be out to their colleagues and over half of all bisexuals surveyed (56%) and AQPP (52%) are not out to colleagues at all. This tends to be even higher for people from Black, Asian and Minority Ethnicities'.
The Lesbian Visibility Day is therefore so meaningful for all of us, whether at home, with friends, at work, or in the public realm.
Visibility works two ways: to be able to see and to be seen.
To be able to see: For example, if your daughter is a lesbian, are you able to see her as she wants to be, through the 'fog' of your ideas, assumptions, or expectations? Discussing this in therapy can be extremely helpful to you as a parent and ultimately, for your child too.
To be seen: The idea of visibility may also be felt differently for each one of us. How visible you want to be and to whom you want to be visible may be important questions for you. This may be important for how you want to define yourself and be your true self.
Due to the current pandemic restrictions, one is often studying or working from home and it may also be difficult to meet with others socially. The social environment for expressing or supporting visibility is more challenging as one is living more remotely.
We will be proud to support you and celebrate who you want to be in the safe and caring space of counselling and therapy.